How Corporates can gift good health to their employees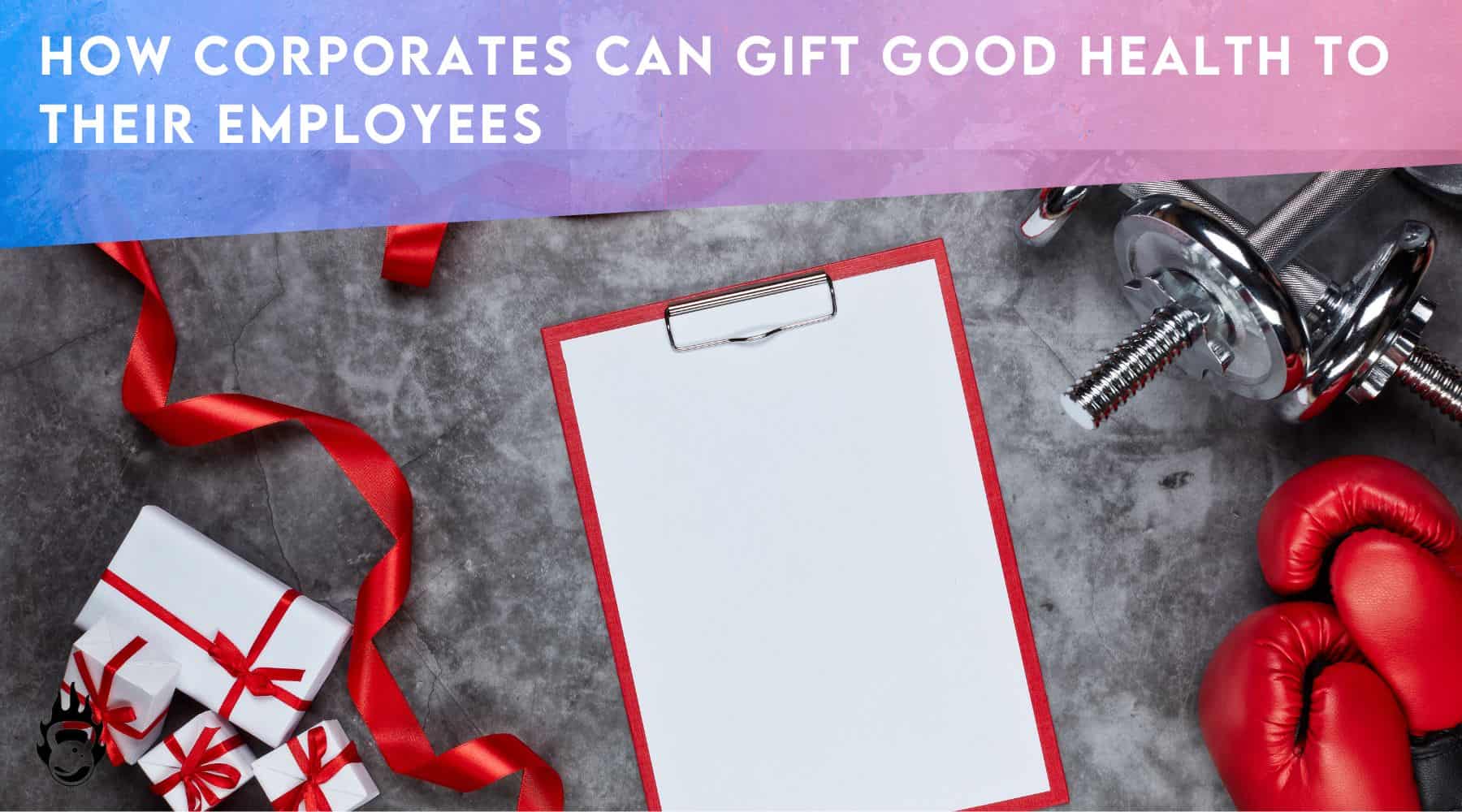 Here are a couple of interesting statistics on corporate gifting in India.
The total market size of the personal and corporate gifting industry in India is about INR 250,000 crore. Of this, the corporate gift sector contributes around
INR 12,000 crore
and is growing at over
200%
per annum. (as per a 2017 Technopak report).
The Indian gifting market is estimated to grow from $119 million in 2019 to
$159 million by 2025.
Clearly, the trend of corporate gifting isn't going anywhere!
And for good reason. Corporate gifts are one of the best ways to express your gratitude towards your employees and promote positivity in the work environment. 
But gone are the days when a box of sweets for Diwali or coffee mugs for birthdays would do the trick. These days employees look for gifts that are meaningful and functional.
So if you're looking for such a corporate gift, then you're at the right place. At Burnlab, we offer a variety of top-class fitness products such as Yoga mats, Yoga accessories, resistance bands, skipping ropes, etc. that will elevate your employees' fitness game! 
Because what can be more thoughtful than the gift of health and fitness, right? 
Read on to know more…
Why gift good health and fitness to your employees?
Increased productivity. Decreased absenteeism. Higher retention.
These are just a few of the benefits of nudging your employees to lead a healthier and more active lifestyle. Research even shows that people who hardly exercise have a 50 percent increased risk of low productivity.
Here are other reasons why investing in fitness-related gifts for your employees makes sense.
1. Deepens the bond with your employees
Gifting your employees fitness gear shows them that you care about their health and well-being. It boosts their morale, instills a deeper sense of loyalty, and thus strengthens your bond with them.
2. Fosters healthy habits
In this era of work-from-home, employees are spending long hours in front of their laptops on endless work calls and whatnot. 
A thoughtful fitness gift can motivate them to get off their chairs and exercise more.
3. Is relevant and trendy
Ever since the pandemic, people have become more health-conscious and fitness-oriented. Over the past couple of years, a lot of people are investing in fitness accessories such as resistance tubes and skipping ropes and even setting up home gyms.
By giving your employees fitness gifts, you are showing them that you are on the same page when it comes to their health.
4. Durable and useful
Unlike perishable goods like a tin of dry fruits, premium-quality fitness gear lasts for a long time (when maintained well, of course!) Plus unless your employees detest working out, chances of a Yoga mat just sitting on a shelf and gathering dust are highly unlikely.
5. Budget-friendly
Yoga mats, resistance bands, and jump ropes are some of the most effective and affordable fitness gear out there. A jump rope can burn around 200-300 calories in 15 minutes, without burning a hole in your pocket!
How Burnlab can help you give your employees the gift of good health
Burnlab is a company by fitness lovers for fitness lovers and enthusiasts. We provide premium, reliable, best-in-category, quality workout gear that is curated for performance, the right function, and body support at affordable prices.
Burnlab's top offerings
Our mats are highly dense and thick (5mm) and have excellent grip and can thus be used on any floor type including marble, tiles, etc. They are made using close-cell technology that resists sweat absorption and bacteria growth.  Burnlab's Yoga mats are washable and Phthalates-free.
Apart from practicing Yoga, these mats can also be used for floor exercises and post-workout stretch sessions.
Our Yoga blocks are made of high-density EVA foam, are bacteria-resistant, and are easy to clean. They are extremely useful in providing support, making yoga poses more accessible, and helping maintain balance.
3. Resistance bands
We offer high-quality resistance bands made of both latex and fabric.
Our 11-piece resistance tube set comes with 5 tubes of different resistance levels, 2 padded Wrist & Ankle straps, 1 padded door anchor, 2 anti-slip foam handles, and a nylon carry bag. The 5 coloured, stackable 50-inch tubes can be used one at a time or combined to reach up to 64 different levels.
They can be used for full-body exercises, supersetting between weightlifting exercises, and more.
Our fabric Hip Band Set comes in a set of 3 with different resistance levels.  This helps to isolate and target the glutes, hamstrings, quads, or any other leg or butt muscle group.
Our latex pull-up bands come in 8 different resistance levels starting from XX-Light to XXX-Heavy. They can be purchased individually or as a set of 2, 3, or 4.
These bands assist in push-ups and chin-ups and can be used in CrossFit, calisthenics, full-body toning workouts, and more.
We have a wide range of skipping ropes that are suitable for both beginners and advanced jumpers. All our ropes are adjustable, tangle-free, and suitable for core body exercises, aerobics, HIIT workouts, CrossFit, and more.
A few of these include:
We also offer other products such as agility ladders, disc sliders, ab rollers, gym bags, and more.
Burnlab's Special Corporate Gifting program
At Burnlab, we offer bespoke corporate gift plans for your employees. 
We can work with you to provide corporate gifts in bulk at discounted prices, create personalized gym kits or fitness bundles for your employees, offer individual discount codes on our website for your employees, or customize our program to suit your company's needs.
So, are you ready to invest in your employees' health and reap the benefits? Feel free to email us at
sales@burnlab.co
. You could also 
fill out this
form
or contact us at +919908987279.
---